Double-winged eyeliner may be the perfect style for you if you've been looking for a unique way to express yourself through makeup! This trend has been making waves recently in fashion and beauty circles, with influencers and celebrities donning this eye-catching look. With its bold lines and dramatic yet complementary angles, double-winged eyeliner can add unparalleled glamour or sass to your style. But where did this trend come from? What's the best way to achieve it with ease? Keep reading as we explore everything there is to know about this trend—including some important tips on how to master it.
Double the drama with this double-winged eyeliner look
The double-winged eyeliner look is the latest beauty trend to take over social media. This dramatic style of liner is seen everywhere, from catwalks and runways to Insta feeds and red carpets. Many makeup artists are now recommending this look as it's a great way to add instant glamour and drama to any eye look.
Double-winged eyeliner requires precision and skill. To get the perfect look, start by sketching an outline of your wings on both eyes with a pencil eyeliner. Make sure you draw the same shape on both eyes to match perfectly when finished! Once the outline is drawn, fill in each wing with liquid or gel liner. Next, consider using a separate eyeliner brush for each eye to ensure that the wings stay symmetrical. Finally, finish off the look with two coats of mascara, and you're ready to go!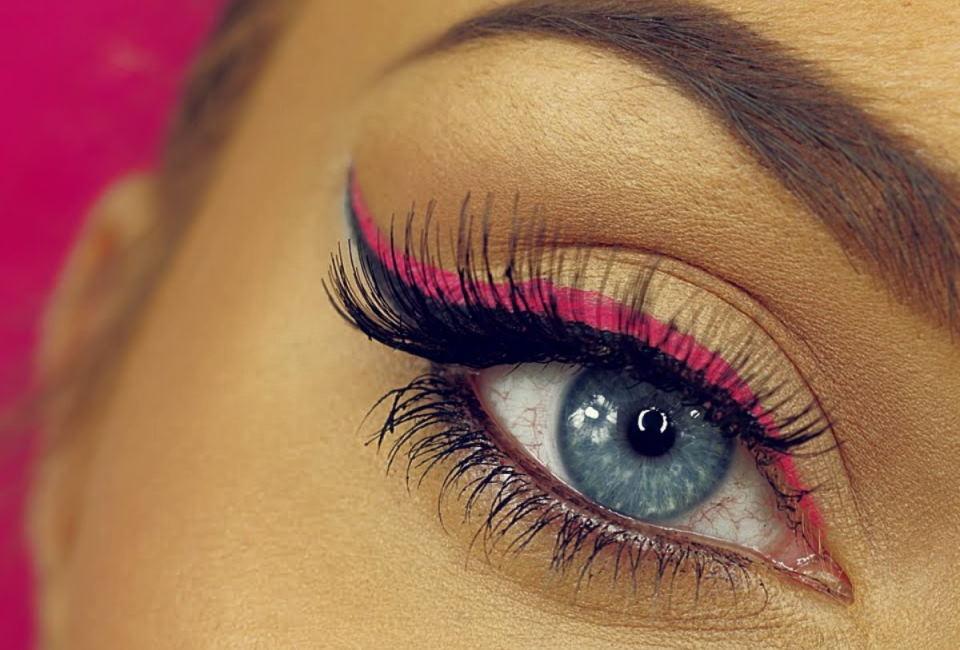 However, this dramatic look is only for some. If you have hooded eyes or monolids, then double-winged eyeliner may be more difficult to achieve. It's important to practice and play around with your technique until you find what works best for you. Experimenting with different colors and shapes can also help you create unique looks sure to turn heads!
Double-winged eyeliner is a great way to add glamour and drama to any eye makeup look. With practice, anyone can master this trend and rock the dramatic liner look. So, don't be afraid to try out this hot new trend and see what it can do for your eye makeup!
Master the double-winged eyeliner look with these simple tips and tricks
Start with a thin line: Begin by applying a thin line of eyeliner along your upper lash line, extending it slightly at the outer corner, and then angling it up towards your temple. This is the "wing" part of the look.
Perfect the second wing: To create an even more dramatic effect, draw a second "wing" on your lower lash line parallel to the top one. Use short strokes to ensure both wings are symmetrical and end at the same angle.
Tightline for definition: To add some extra definition, try tightlining – which means tracing eyeliner between your lashes to fill any gaps without making pigment visible from the outside.
Layer until desired opacity: Once you've drawn both wings apply more layers of eyeliner to get them as dark and opaque as you like.
Finishing touches: To complete the look, add some mascara and eyeshadow if desired. Done! Now all that's left is to admire your double-winged eyeliner creation!